Summary:
This graphic/timeline of "A Year in the Life of a Director" encapsulates the management responsibilities and initiatives necessary to keep things running at a local site. This tool is helpful in assisting site leaders and program coordinators with funding deadlines, reporting deadlines, and organizational leadership meetings.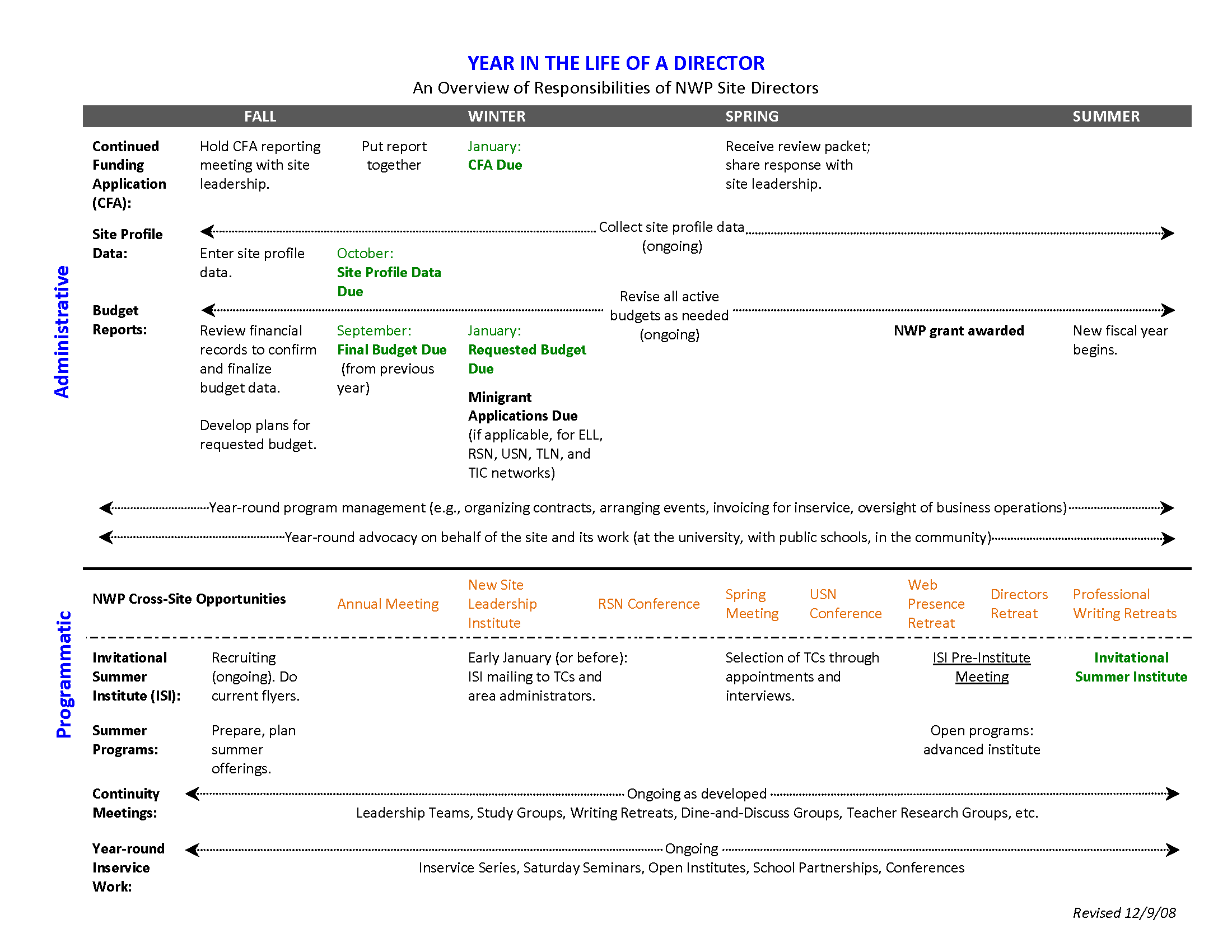 Leadership Transition: Taking Over a Site in Reorganization
What happens when a Writing Project site needs to be rethought and renewed? This article offers the perspective of a site director who was invited to take over and renew an existing site and who attended a NWP New Site Directors Retreat. At the retreat he explored site business development, invitational summer institutes, inservice, and continuity. Inspired by this experience, he worked with teachers at his site to design rotational site leadership teams, teacher study groups for continuity, newsletter development, and a youth writing program. This resource could be helpful to sites in need of new strategies for site development or teacher-leadership development. It shows, firsthand, how new or re-visioned programs can develop under leadership transitions or a shift toward enhanced teacher leadership of a site.
Read more