Write Out Into the Winter Holidays
Even though the sun stays a bit lower and leaves us more quickly during the winter months, that doesn't mean that we can't spend time outdoors and do some writing. Here are a few cool activities that we saw during Write Out 2022 that you might want to try with your family and friends over the upcoming months and holidays.
Read more
;
Write Now Teacher Studio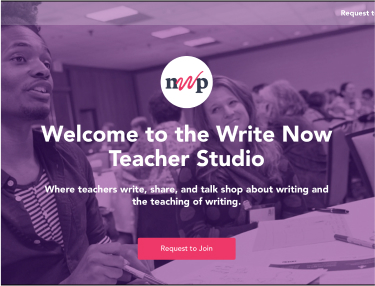 Where teachers write, share, and talk shop about writing and the teaching of writing
Hosted by the National Writing Project, the Write Now Teacher Studio is an open, online community of educators for educators. It's a place to write together, examine our teaching, create and refine curricula, and work toward ever more effective and equitable practices to create confident, creative, and critical thinkers and writers in our classrooms and courses.
Visit The Studio