4 Posts in this Collection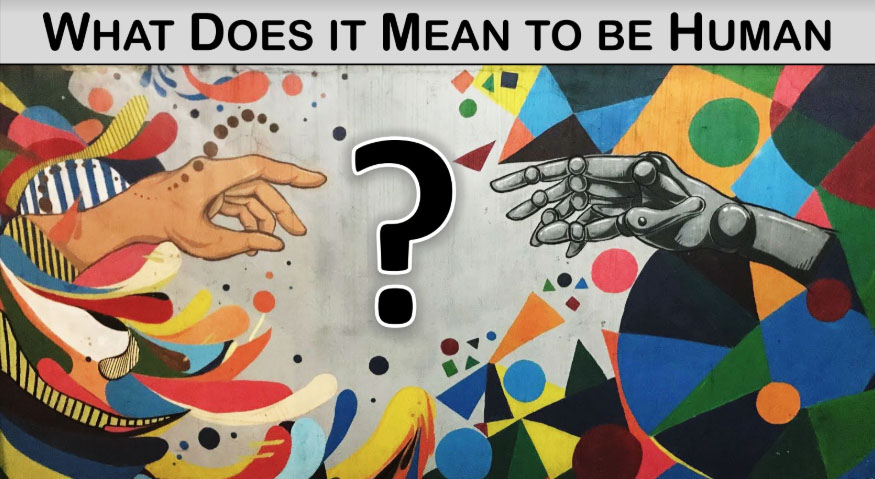 In January through April 2020, The Western Pennsylvania Writing Project & The CMU CREATE Lab, via their AI and Humanity Study Group, posed this question – Should we treat robots more like humans or humans more like robots? – to a national network of colleagues and invited discussion. The discussion group convened online monthly for four months and invited interested educators to come together to "play" with a set of ideas related to the intersections of AI and humanity in a supportive community. The aim of this project was to kick off an exploration about how the technologies we create impact the broader social and learning ecosystems.
The posts collected here describe the journey and link to related readings and resources. Related tweets can be found online via #NWPGrapples.
Algorithms & Justice
During our second Grapple Series session we explored algorithms, which are, in many ways, the inner workings of artificial intelligence (AI). What would we discover if we approached building algorithms through the lens of justice?
Read more
Economics of AI
Our third session in the Grapple Series focused on exploring the economic engine that propels advances in AI technology. This led us to grapple with the motivations behind the tools – from whose gaze are these technologies designed, and to whose benefit?
Read more
Humanity. What Does it Mean to be Human?
When do we feel most human? Is it when we ...  connect with each other and with nature? ... create works of art, food or ideas? ... move our bodies in response to our inner rhythm? ... reflect and notice more about ourselves, our space and our context? ... acknowledge our mortality and inherent vulnerability? These were some of the thoughts and questions that our group grappled with and shared about our collective experiences being human.
Read more