On Becoming Change Writers
For sites interested in creating opportunities to use writing and technology to connect students, teachers and community partners to explore intersections around issues of social injustice and to empower them to take social action, this curated collection of videos, images, and written words…
Green(ing) English: Voices Howling in the Wilderness?
Noting that "in literature and language arts classes at the secondary level, where we do not hesitate to study the impact of ethical mores in human lives, where we do not hesitate to teach respect for life, we have fairly well ignored our impact on the natural world or our relationships with…
;
Write Now Teacher Studio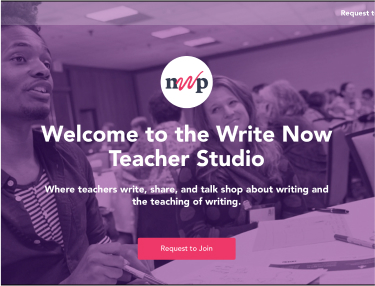 Where teachers write, share, and talk shop about writing and the teaching of writing
Hosted by the National Writing Project, the Write Now Teacher Studio is an open, online community of educators for educators. It's a place to write together, examine our teaching, create and refine curricula, and work toward ever more effective and equitable practices to create confident, creative, and critical thinkers and writers in our classrooms and courses.
Visit The Studio