The Write Time with Author Chris Crutcher and Educator Stephenie Eriksson
Chris Crutcher's years as a teacher, then director, of a K-12 alternative school in Oakland, California through the nineteen-seventies, and his subsequent twenty-odd years as a therapist specializing in child abuse and neglect, inform his thirteen novels and two collections of short stories.
;
Write Now Teacher Studio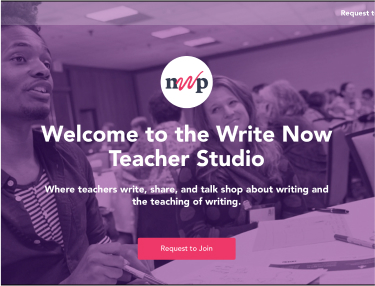 Where teachers write, share, and talk shop about writing and the teaching of writing
Hosted by the National Writing Project, the Write Now Teacher Studio is an open, online community of educators for educators. It's a place to write together, examine our teaching, create and refine curricula, and work toward ever more effective and equitable practices to create confident, creative, and critical thinkers and writers in our classrooms and courses.
Visit The Studio