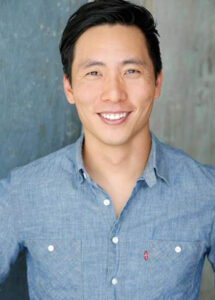 I'm a little embarrassed to say that I began writing later in life. The day-to-day existence of a film and television actor in Los Angeles is inherently at the mercy of the written material being produced. There came a time when I began writing as an evolution of necessity. It dawned on me that, in my dreams, I could not only be the protagonist of great stories—I could be the author. At that time, the choice to write was born of a hunger for material. I was like a slimy primordial fish crawling out of the sea in a desperate search for food.
Since then, writing has become much more to me. It has become the primary focus of my creative energies. I realize now that in the multi-media, collaborative, nuanced endeavor that is film and TV, most people must work in reference to something else. That is to say, the actors take their cue from the director. The director takes his or her cue from the producers. The producers take their cue from studios or financiers or audiences. The writer, on the other hand, is the only piece of the puzzle whose sole reference point is himself, his own mind, his own experience (unless it's an adaptation of a mega-successful series of Young Adult novels featuring a love triangle and hot zombies).
The work of a writer is unique, sacred, and terrifying in that way. In this industry, being a writer is the closest you might come to real, creative freedom. That's why I write.
COVID Poetry: How a New Genre is Helping Readers to Comprehend the Pandemic
Marcello Giovanelli, a Reader in Literary Linguistics at Aston University, has looked at the power of poetry to help a wide range of people in the UK, few of them poets, make sense of the pandemic. He wonders, is there a space for COVID poetry to play an important role in education as the pandemic wanes?
Read more
Wikipedia at 22
Writing and editing Wikipedia entries is an excellent task for older writers who are pursuing specialized knowledge. In this piece, the authors describe a rationale and process for their college-aged writers to participate in Women's History Month by adding to and editing entries on women. The focus here is women's history and experience, but any topic where teachers want to invite writers to contribute to a public knowledge base is fair game.
Read more