Summary:
This Ning, a social website/blog developed and maintained by several teacher leaders from the Grand Valley Writing Project in Central California, focuses on issues related to teaching English Language Learners. Sites and teacher leaders looking to maintain momentum after the conclusion of an institute or other extended PD opportunity would be well served looking at this site to see what is possible.
Know ELLs is a site for dialogue, but it also contains specific strategies for teaching bilingual/bicultural students. It is also a great example of site and program sustainability: the website was created in 2010 as an outgrowth of work with NWP's English Language Learners Network, yet it remains an active site for NWP teachers from across the country.
Access the Know ELLs Ning.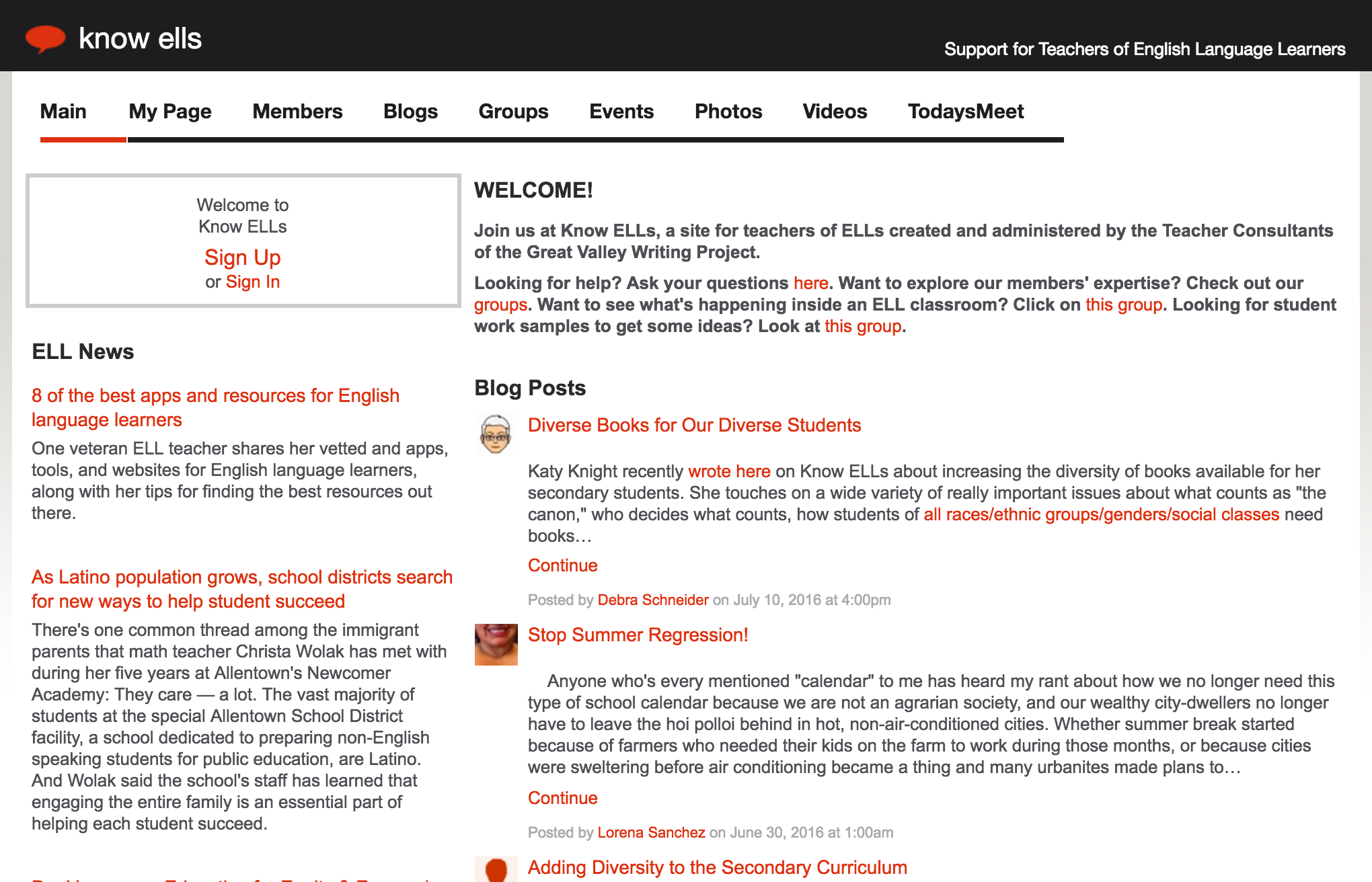 A Social Networking Space for Teachers of English Language Learners
This article provides the background story of the development of the Know ELLs Ning, "a space where teachers come together to share resources, support one another, and discuss their successes and challenges in teaching English language learners."  The Know ELLs Ning is a useful resource for individual teachers as well as teachers leading professional development sessions, inquiry or study groups, or within an invitational institute to explore content related to teaching English learners.
Read more