Summary:
This protocol from the Hudson Valley Writing Project takes teachers through the steps of looking at student work in a professional development session. The accompanying script helps a facilitator to guide participants through the "turns" in the protocol process. Adapted from the Prospect Center Descriptive Review Process and the National School Reform Faculty Appreciative Inquiry protocol, this resource allows participants to name what students have accomplished before making recommendations for next steps. Rather than focusing on deficits, it offers an additive model for reviewing student work.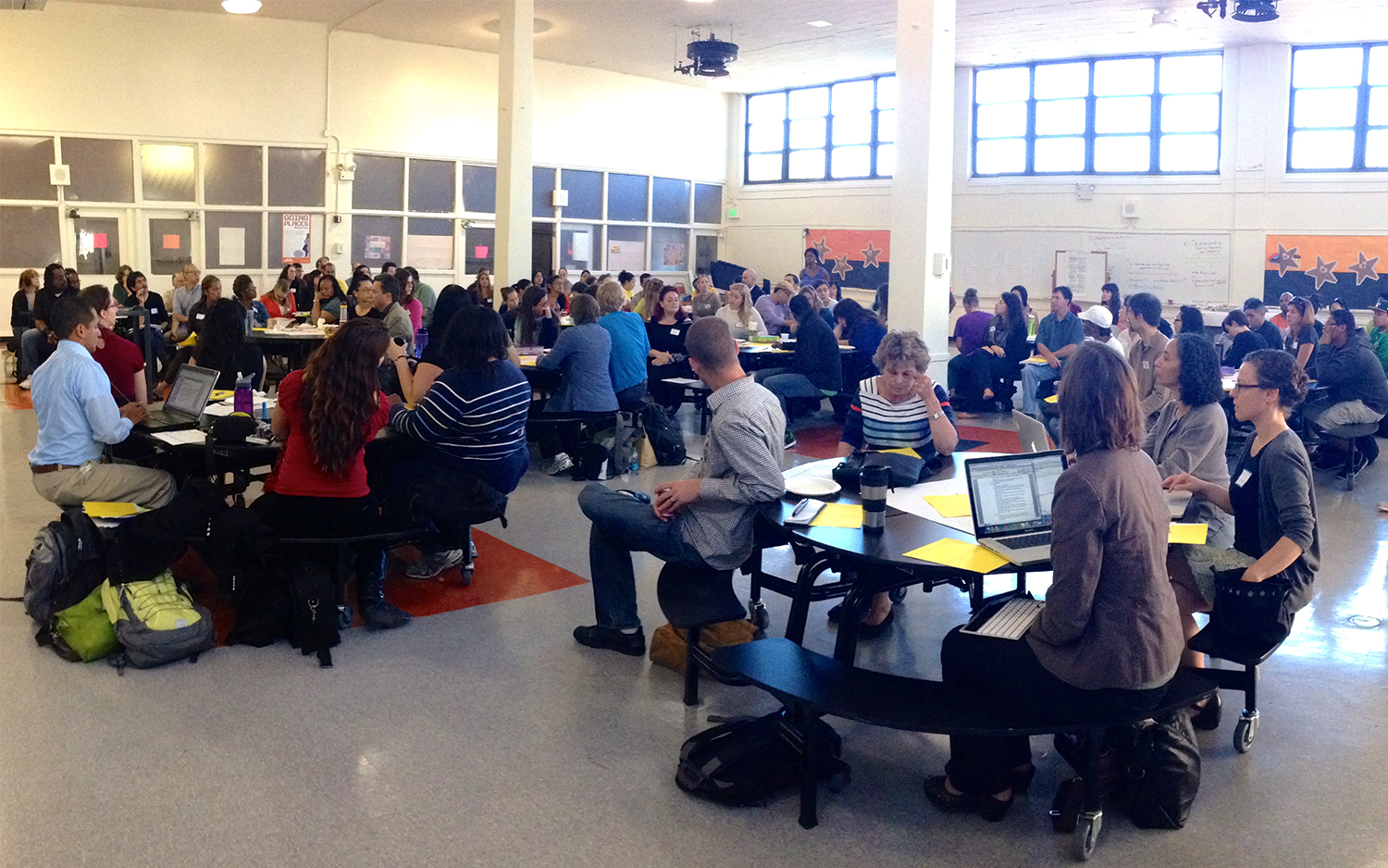 Download "Discussion Protocol for Examination of Student Work (for facilitators)" (PDF) and "Discussion Protocol for Examination of Student Work (for participants)" (PDF)
Original Source: Hudson Valley Writing Project, http://bit.ly/1pxJc4C and http://bit.ly/1UT4qpu
National School Reform Faculty: Learning Communities Protocols and Activities
This extensive collection of protocols and strategies from the National School Reform Faculty is an essential resource for those facilitating professional development. There are protocols on everything from looking at student work to professional dialogue on problematic classroom scenarios to discussing shared readings.
Read more
Coaching Guide and Protocol
This coaching guide and protocol from the Southern Colorado Writing Project may be a useful resource for program leaders looking for ways to support teachers in presenting their work to colleagues. While the protocol lays out a schedule and rationale for meetings between presenting teachers and their mentors, the guide provides a framework for establishing roles/relationships/responsibilities along with a set of questions that can be used to guide the thinking partners through the stages of identifying a question, researching the question(s), and creating a demonstration/inquiry workshop.
Read more