Summary:
Listen to this discussion with NWP Writers Council member Pornsak Pichetshote about his latest graphic novel The Good Asian.
Original Date of Publication: July 19, 2022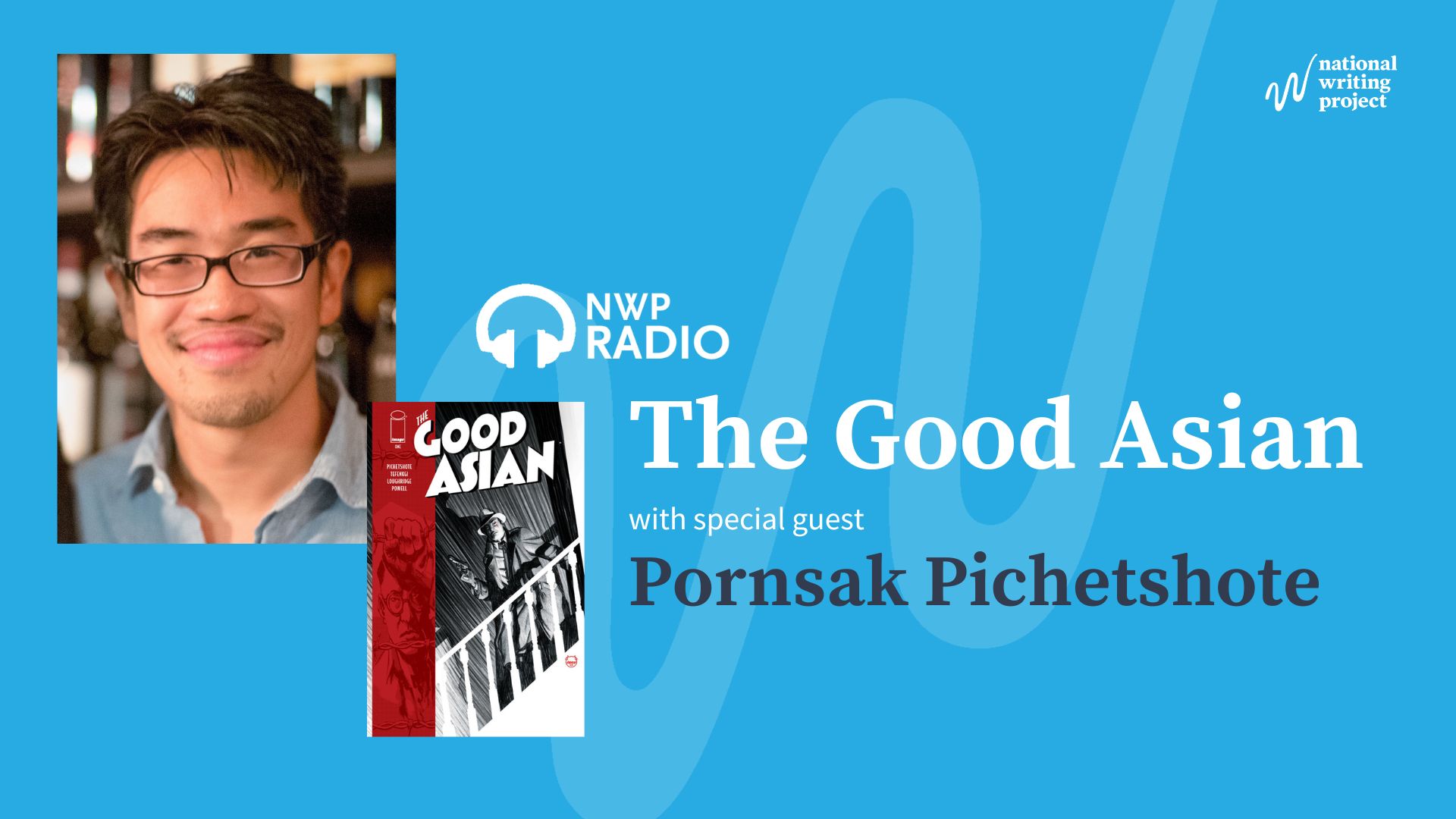 Download | Subscribe: Apple / Spotify / Soundcloud
Join NWP Radio for a visit with author and NWP Writers Council member Pornsak Pichetshote. Pichetshote was a Thai-American rising star editor at DC's Vertigo imprint where he worked on such comics perennials as The Sandman and Swamp Thing. His books have been nominated for dozens of Eisner awards—be it the award-winning Daytripper, the New York Times bestseller The Unwritten, or critical darlings like Sweet Tooth and Unknown Soldier. He left Vertigo to become an executive in DC Entertainment's media team, where he started and oversaw DC TV's department. He is the author of Infidel, his first major comics work as a writer, and his newest series The Good Asian which features police detective Edison Hark.
Watch the Video

Author to Author: How Text Influences Young Writers
What role does reading play in children's development as writers? After surveying her fifth graders about where they get ideas for writing, the author of this piece examined the relationship between what students read and what they write. She identifies specific aspects of what her students borrowed from mentor texts, such as "subject," "tone," "genre," "style," as well as ideas stemming from silent, self-selected readings. This resource features student samples connected to specific mentor pieces and would be useful in teacher study groups or during a summer writing institute where teachers are discussing the value of deep, consistent reading to help young authors develop themselves as writers.
Read more