Teaching Writing
The Write Time with Author/Activist Luma Mufleh and Educators Jessica Baldizon and William King
Summary:
Luma Mufleh, an activist and author of Learning America: One Woman's Fight for Educational Justice for Refugee Children, has a discussion with CWP-Fairfield teacher-leaders Jessica Baldizon and William King.
Originally published on July 11, 2023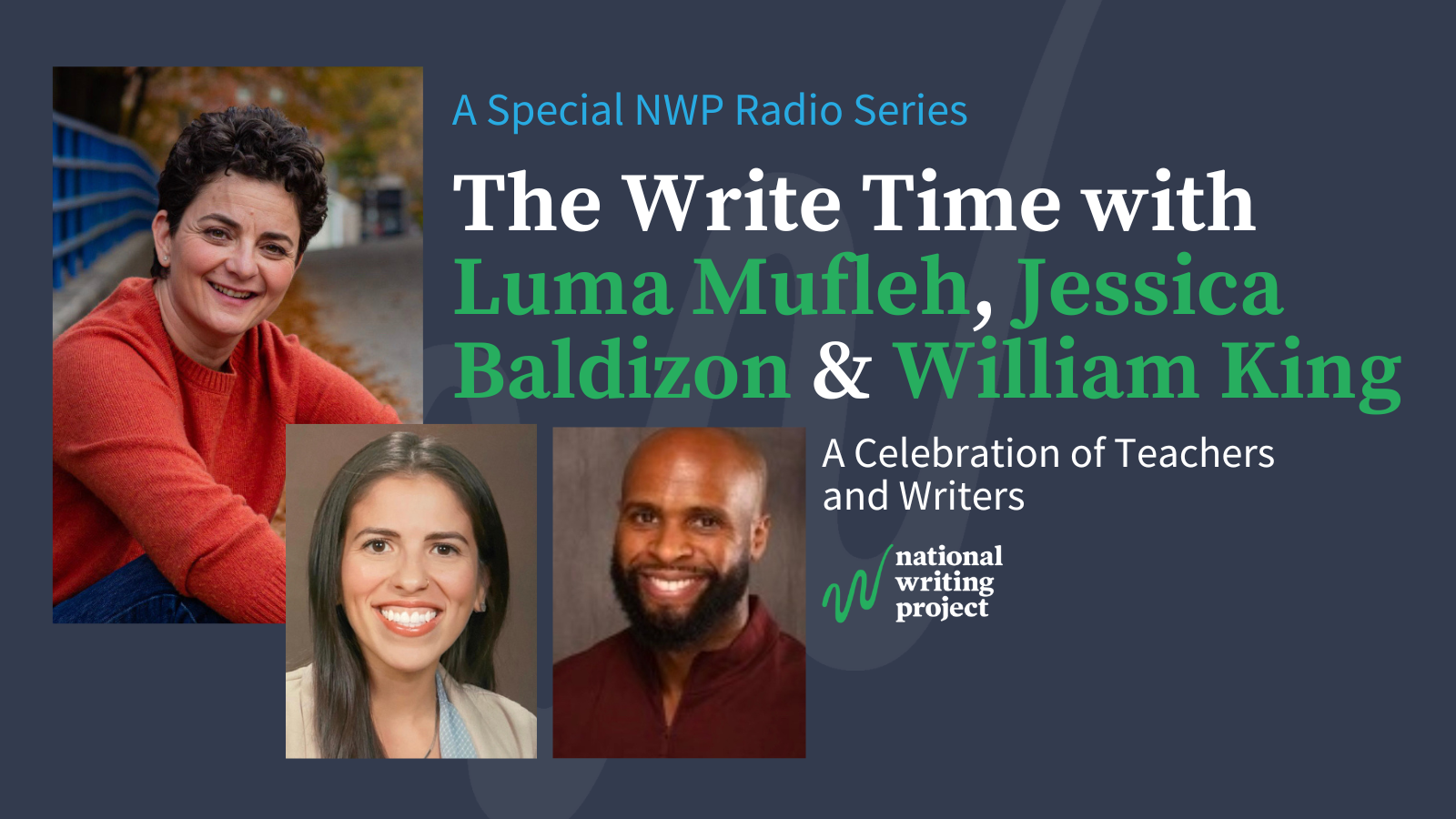 Download | Subscribe: Apple / Spotify / Soundcloud
Luma Mufleh is an activist, twice-published author, entrepreneur, coach, and thought leader in refugee and English Language Learner Education. As an asylee, as well as daughter and granddaughter of Syrian refugees, Luma continues to draw on her personal experiences to fuel her passion for empowering refugees and immigrant children through education. In 2006, she founded Fugees Family, the only network of schools in the U.S. dedicated to refugee and immigrant education. Luma's work is not only changing the lives of children and families, but also shifting the narrative around refugees from one of fear to one of courage and resilience. Her TED Talk on educational justice has been viewed more than 1.8 million times and she is the author of two books, 2022's Learning America: One Woman's Fight for Educational Justice for Refugee Children and the recently released memoir From Here. Connecticut Writing Project at Fairfield teacher-consultants William King and Jessica Baldizon conduct the interview.
Watch the Video
Have Students Set Their Own Writing Goals
For teachers, it's vital to guide students in setting their own writing goals, promoting independence and self-reliance. Strategies like vision boards, goal-setting journals, and one-on-one conferences foster engagement and higher achievement in writing. Supporting individual goals alongside teacher objectives creates a nurturing learning environment.
Read more