True Justice: Bryan Stevenson's Fight for Equality follows 30 years of the Equal Justice Initiative's work on behalf of the poor, the incarcerated, and the condemned. The film won the National Association for Multi-ethnicity in Communications's 26th annual Vision Award, the Peabody Award, and an Emmy.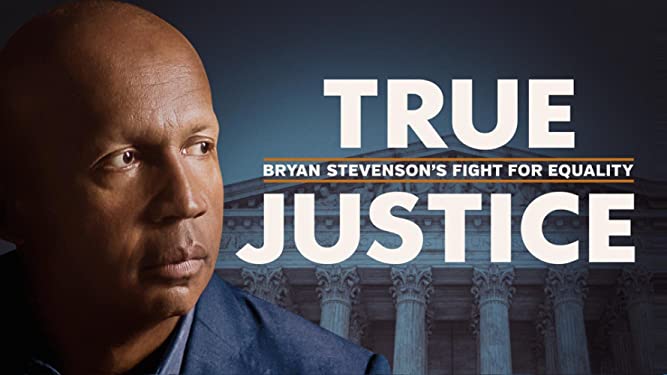 On June 25, 2020, the National Writing Project in collaboration with the Kunhardt Film Foundation hosted a special online screening and discussion of True Justice for educators (See the trailer here). The synchronous free online screening was followed by a conversation and Q&A with Anthony Ray Hinton, author of The Sun Does Shine: How I Found Life and Freedom on Death Row. The follow-up discussion was moderated by Jameka Thomas of the Red Mountain Writing Project.
Teacher Resources
The Kunhardt Film Foundation has created lessons, engagement guides, and interviews to support educators in teaching the film and the social issues highlighted in this documentary.
Visit the resource collection here: https://www.kunhardtfilmfoundation.org/educator-resources/true-justice-bryan-stevensons-fight-for-equality 
Our Discussion with Anthony Ray Hinton
Full Discussion (Duration: 44:54)
Mr. Hinton's Advice to Teachers (Duration: 3:39)
Mr. Hinton on Books (Duration: 10:47)
Mr. Hinton on Writing, Love, and Forgiveness (Duration: 17:57)
More About True Justice
In the last half-century, America has become the nation with the highest rate of incarceration in the world, authorized the execution of hundreds of condemned prisoners and continued to struggle to recover from a long history of racial injustice.
For more than three decades, Alabama public interest attorney Bryan Stevenson, founder and executive director of the Equal Justice Initiative, has advocated on behalf of the poor, the incarcerated and the condemned, seeking to eradicate racial discrimination in the criminal justice system. An intimate portrait of this remarkable man, True Justice: Bryan Stevenson's Fight for Equality follows his struggle to create greater fairness in the system and shows how racial injustice emerged, evolved and continues to threaten the country, challenging viewers to confront it.
COVID Poetry: How a New Genre is Helping Readers to Comprehend the Pandemic
Marcello Giovanelli, a Reader in Literary Linguistics at Aston University, has looked at the power of poetry to help a wide range of people in the UK, few of them poets, make sense of the pandemic. He wonders, is there a space for COVID poetry to play an important role in education as the pandemic wanes?
Read more
Wikipedia at 22
Writing and editing Wikipedia entries is an excellent task for older writers who are pursuing specialized knowledge. In this piece, the authors describe a rationale and process for their college-aged writers to participate in Women's History Month by adding to and editing entries on women. The focus here is women's history and experience, but any topic where teachers want to invite writers to contribute to a public knowledge base is fair game.
Read more