Summary:
An example of how to remix a poem with a focus on place-based poetry. Originally posted during the COVID-19 lockdown of 2020.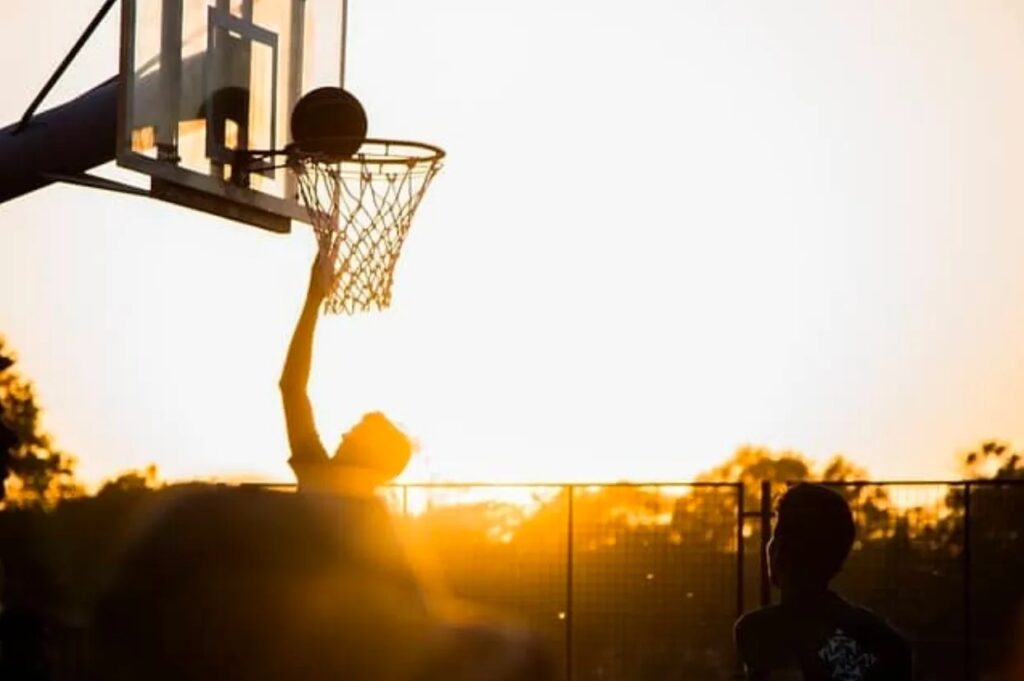 Remixing the Places We Love
This is a moment when it seems as if much of the world is stuck-in-place, and it is wearing thin. The antsy frustration, ever-present loved ones who are ever-present, perhaps the fear of outside or of the few settings where we do travel.
This may be the time to remember that we actually do love the places we love, inspired by poetry of place. Here's one example: Ted Kooser's poem "So This is Nebraska."
So This is Nebraska
by Ted Kooser
The gravel road rides with a slow gallop
over the fields, the telephone lines
streaming behind, its billow of dust
full of the sparks of redwing blackbirds.
On either side, those dear old ladies,
the loosening barns, their little windows
dulled by cataracts of hay and cobwebs
hide broken tractors under their skirts.
So this is Nebraska. A Sunday
afternoon; July. Driving along
with your hand out squeezing the air,
a meadowlark waiting on every post.
Behind a shelterbelt of cedars,
top-deep in hollyhocks, pollen and bees,
a pickup kicks its fenders off
and settles back to read the clouds.
You feel like that; you feel like letting
your tires go flat, like letting the mice
build a nest in your muffler, like being
no more than a truck in the weeds,
clucking with chickens or sticky with honey
or holding a skinny old man in your lap
while he watches the road, waiting
for someone to wave to. You feel like
waving. You feel like stopping the car
and dancing around on the road. You wave
instead and leave your hand out gliding
larklike over the wheat, over the houses.
This poem inspired youth in the Kansas City Storyteller project, an effort of the Greater Kansas City Writing Project, to imitate and remix Kooser's poem for their project So This Is Missouri.
One of their poems about Kansas City muses:
So this is Kansas City …
by livielouwho
So this is Kansas City,
The place that isn't just in Kansas.
The place that's technically a city but there sure are a lot of cows…
And CHICKENS! Why does everyone seem to have chickens?
The downtown cityscape is surrounded by suburbs that seem to hate each other just because it's something to do and everybody seems to have something to say about everything, whether they were asked about it or not.
So this is Kansas City
Where there's a history of segregation and separation but hardly enough people for it to make sense.
Kansas City- where methamphetamine and Monarchs make stains and art gets confused with shuttlecocks and overpriced sandwiches.
But this is Kansas City, where even with the division of the masses, the individuals have always been able to come together, like the nearly 6000 people willing to walk the plaza for gun control, and the buildings still find a way to be beautiful when their next-door neighbors are crumbling to pieces…
*To Be Continued
Any place can be at the center of a poem about place, and this might be the exact right time to try one. If you'd like to see more poems about place with some starter ideas, visit a short playlist of activities at Places We Love: Poems. This playlist introduces a range of mentor texts, including Kooser's work but also Kwame Alexander, Maya Angelou, Yolanda Wisher and more. You can then remix your own based on a place you love. Hundreds of examples of students' place-based poems that resulted from this playlist are available at Places We Love #nwpplaces,
A place doesn't need a name like Nebraska or Missouri to be worthy of a poem. You just have to love it. Here is a poem by NYC's Harvest High School student Isaiah, whose photo tops this post. It was shared on Youth Voices in May 2019:
Bounce from left to right, then pass.
Can't play unless you talk trash.
Went to jump and got knocked down.
Need to focus on what's around.
On the court, from side to side
Run so fast it's like a slide.
Don't stay on the court too late —
You'll get faced with lots of hate.
Going up for a lay-up
Close to the end, it's a dub!!
Can't walk without people's looks
Comparing me to those crooks.
I think I'm a human being,
But people's eyes constantly beaming.
A few notes on the platforms and tools named:
Places We Love: Poems is hosted on the LRNG.org platform and is available for direct use by 13+ students and/or as a shareable curriculum to support this kind of place-based remix/writing activity. If logged into LRNG.org, young writers can earn a badge and then create a digitally shareable portfolio of their work.
For the larger set of mentor texts meant to support remixing see Our Places, Our Poems shared via another platform called NowComment, an open-source platform supporting online annotation of text, images and video. LRNG.org,  NowComment, and Youth Voices are all free to sign up on and to use with +13 students; please contact Paul Allison.
For teachers who use Google Classroom and other learning management systems, there also is a set of five Google Documents that mirror the "activities" in the Places We Love; Poems playlist. These are available to copy here.