Spoken Word: Youth Leading Change
This Spoken Word lesson plan was developed in Pittsburgh, Pennsylvania, as part of the Share and Spread Connected Learning Collection, organized by The Sprout Fund with the generous support of the MacArthur Foundation.
;
Write Now Teacher Studio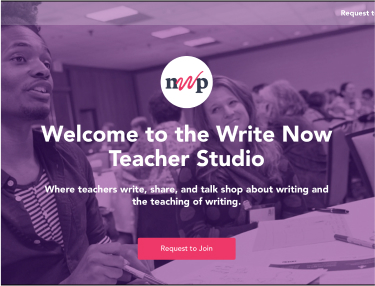 Where teachers write, share, and talk shop about writing and the teaching of writing
Hosted by the National Writing Project, the Write Now Teacher Studio is an open, online community of educators for educators. It's a place to write together, examine our teaching, create and refine curricula, and work toward ever more effective and equitable practices to create confident, creative, and critical thinkers and writers in our classrooms and courses.
Visit The Studio