Video Game Design
This five-session lesson plan uses a video game design tool called Bloxels to introduce middle-school students to video game design.
Creative Writing and World-Building in Minecraft: Education Edition
The 10 Minecraft: Education Edition lessons built were co-created with the help of interested educators and youth; each was imagined as a playful interpretation of a concept familiar in English Language Arts, and each asks players to write and build in different ways.
;
Write Now Teacher Studio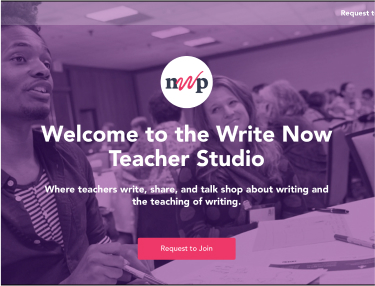 Where teachers write, share, and talk shop about writing and the teaching of writing
Hosted by the National Writing Project, the Write Now Teacher Studio is an open, online community of educators for educators. It's a place to write together, examine our teaching, create and refine curricula, and work toward ever more effective and equitable practices to create confident, creative, and critical thinkers and writers in our classrooms and courses.
Visit The Studio